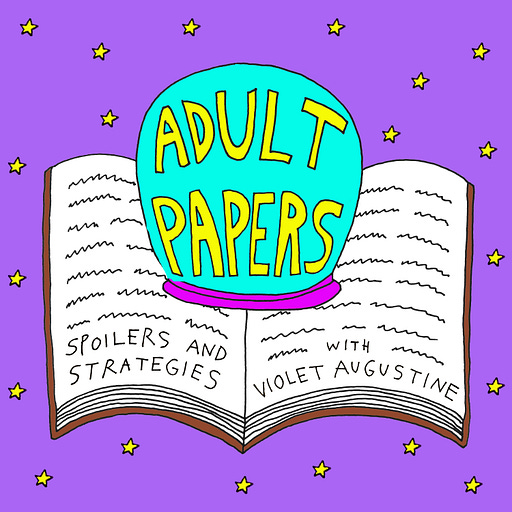 Oct 23, 2022 • 1M
Season Two is in The Works!
Tune in for reflections from the coil. New episodes on Fridays. Go to @adultpapers on IG to see just how weird things can get. Theme song is "You Disappear/Tu Desapareces" by your host. https://linktr.ee/lunarviolet
So it's been two years, and in that time I've asked myself lots more Q's, made plenty more mistakes, and gained experience that I can't wait to share with you. I'm feverishly working on Season Two so look forward to many more stories, straight from the gutter.

Guess what?! I've been featured on Top 20 Sober Mom Podcasts !

Theme song is "Animals" by your host.