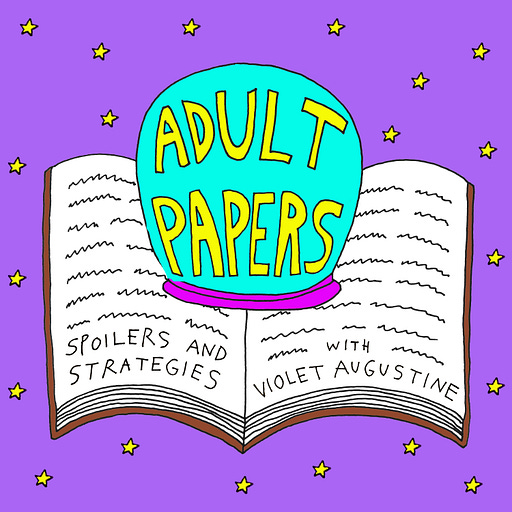 Apr 4, 2022 • 1HR 28M
Basement Studio Film Club Episode 1 "Underlying Oneness" with Parker Day
Tune in for reflections from the coil. New episodes on Fridays. Go to @adultpapers on IG to see just how weird things can get. Theme song is "You Disappear/Tu Desapareces" by your host. https://linktr.ee/lunarviolet
Los Angeles-based photographer Parker Day talks identity expression, oneness, film photography gear & techniques, a little art history, and some artist recommendations. We also get lucky and other talented photographers in the room (@BokehPresents and Matthew Pandolfe among others) chime in.

About Parker: Her first body of work, ICONS, premiered in a 2017 solo exhibition at Superchief Gallery LA. She has since had solo shows at Superchief Gallery Miami and New York, Peyer Fine Art in Zurich, and Niggeler Urban Contemporary in St. Moritz, Switzerland. Day has exhibited in group installations including Every Woman Biennial, FRONT Triennial in Cleveland, Spring/Break Art Show in New York, and the Juxtapoz Clubhouse in Miami during Art Basel. Her work has been featured in Vogue Italia, Juxtapoz, Vice, i-D, Paper, and Dazed, among others. Not a Cult published her monographs ICONS  and Possession. She was a contestant on the photography competition show Exposure on Hulu.

https://www.parkerdayphotography.com/

Basement Studio Film Club was a short-run Twitter space V hosted to talk to artists in the NFT space.